ausgezeichnet mit      I
​​​​​​​
awarded with: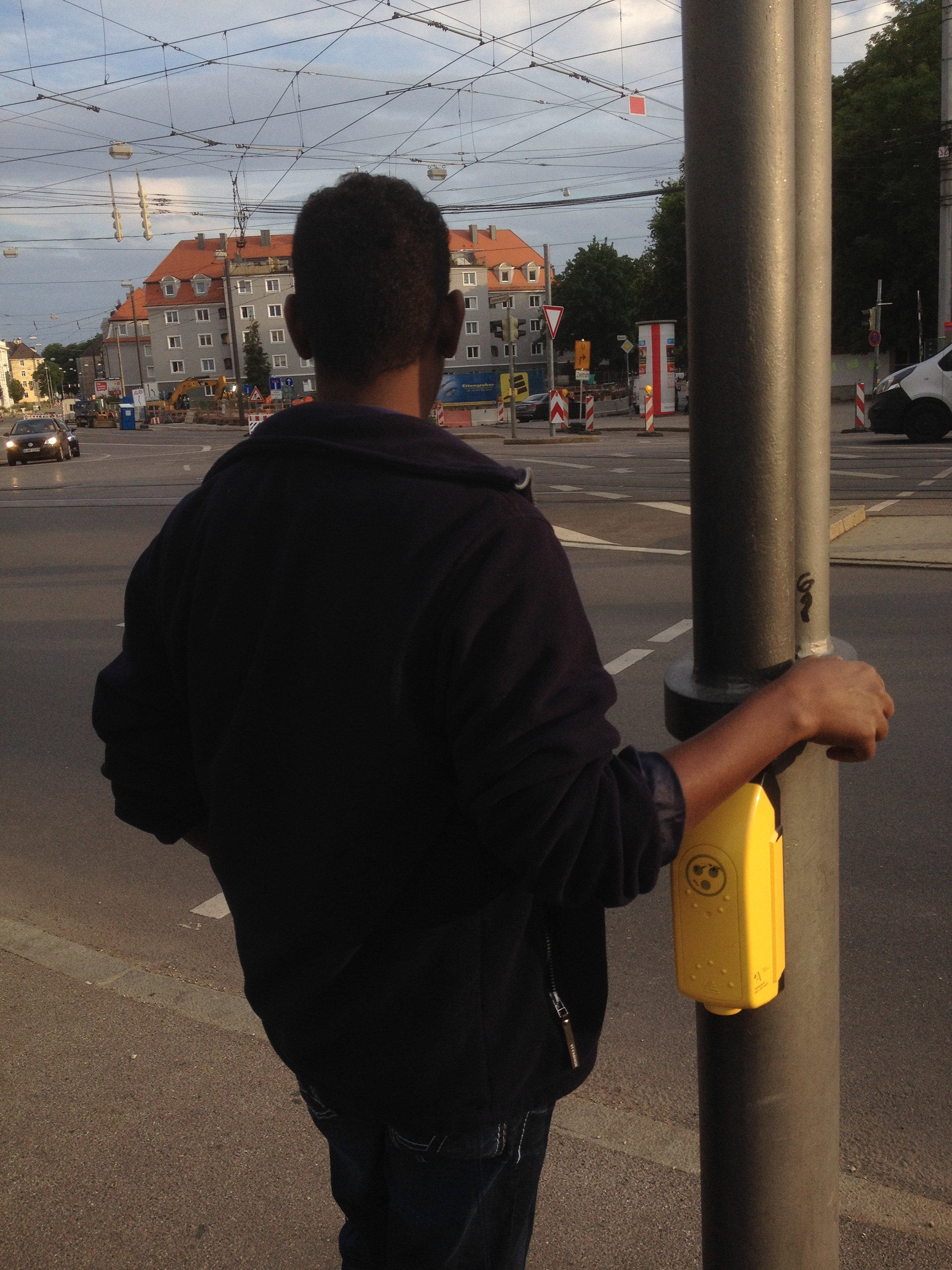 Wie ist es möglich, einen Stadtteil gestalterisch zu bearbeiten, ohne dabei Images zu produzieren oder zu reproduzieren?  
Wohin mit all den eigenen Projektionen auf den Raum, eigenen Emotionen, um die Realität und lokale Atmosphäre eines Quartiers zu verstehen und zu kommunizieren?
Ich ließ mich durch das Viertel treiben und sammelte Eindrücke. Mit der Zeit erzeugte ich so eine innere Distanz zur Realität Oberhausens und der Stadtteil wurde zur Auseinandersetzung mit mir selbst — Straßen, Parks und Geschäfte wurden emotional aufgeladen.
                         Aus mir wurde eine Flaneuse. 
Dieses Buch ist ein gegenwärtiges Portrait Augsburg Oberhausen, welches von subjektiven, fragmentarischen und spielerischen Momentaufnahmen des Stadtteils lebt
.
How is it possible to visualize a neighborhood, without reproducing Images and clichees?
How to handle all the personal projections and emotions you feel by entering urban space?
 And is it even possible to understand and communicate a reality of space?
For this project I walked through the neighborhood Augsburg Oberhausen as a flaneuse – 
everything I saw became emotional and like a mirror of my inner-self.
This Book is a contemporary portrait of Augsburg Oberhausen – 
focussing on subjective, fragmented and playful aspects of observation​​​​​​​.
Die eigene Position als Beobachterin spielt die zentrale Rolle, das Buch selbst bildet einen Raum und ermöglicht den Betrachter*innen das Viertel durch meine Augen zu erleben. 
Der Inhalt besteht aus Fotografien, Grafiken, 
       Typografischen Spielereien, 
                                                       Interview-Fragmenten und Screenshots. 

​​​​​​​
My personal view is the subject, the book itself creates a space – 
 the viewer sees the neighborhood through my eyes.
The content includes: Photographs, Graphics, playful Typography, fragmented Interviews and Screenshots
entstanden als Masterarbeit im Studiengang Transformationsdesign M.A. 
an der Hochschule Augsburg 
Transformationsdesign M.A.