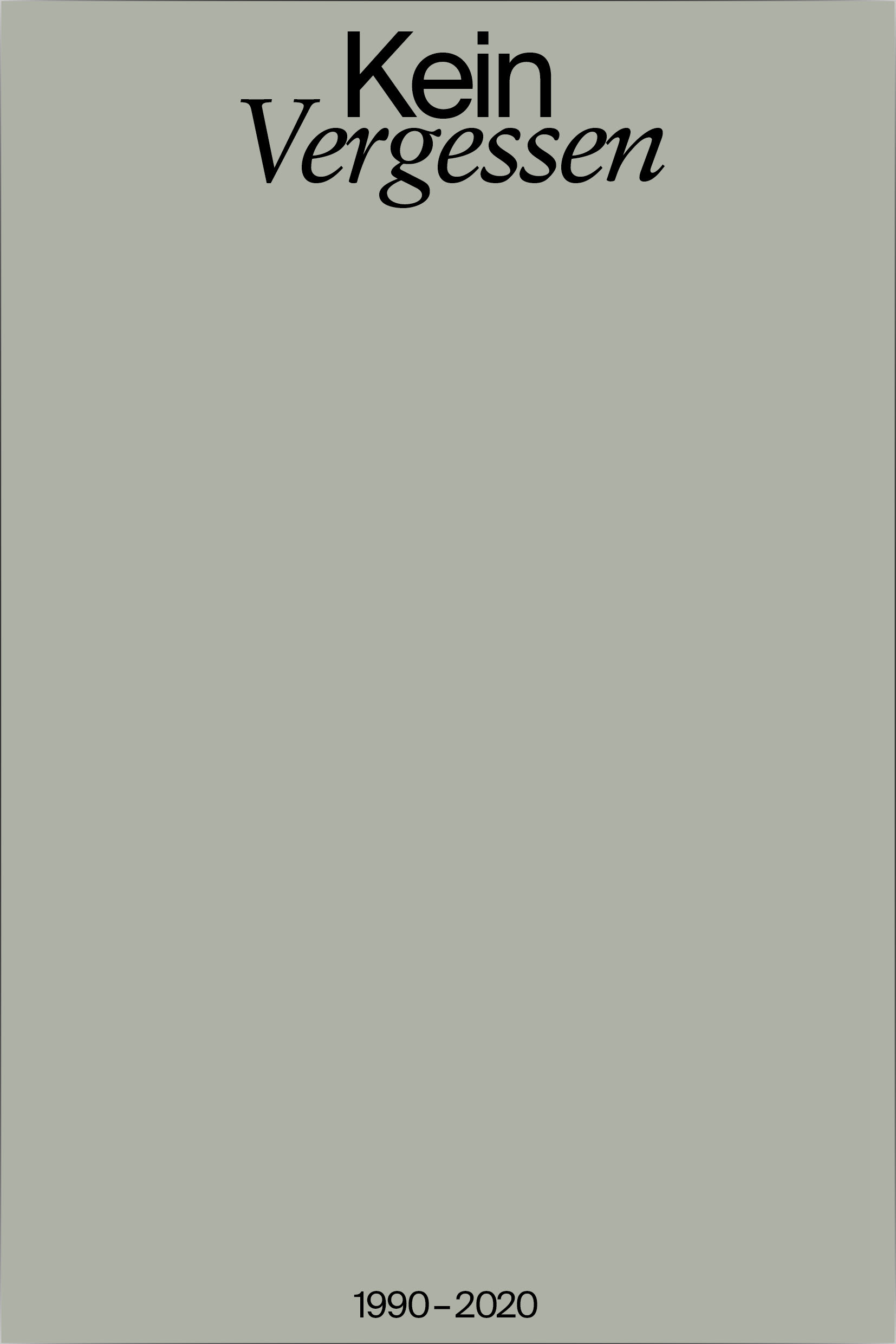 Todes Opfer rechter Gewalt in Deutschland 1990-2020
Derzeit arbeite ich  im Eigenauftrag an einem Buchprojekt, welches allen (bekannten) Todesopfern rassistischer 
Gewalt in Deutschland seit 1990, dem Jahr meiner Geburt, gewidmet ist. Dieses Buch wird wohl das umfangreichste Werk sein, welches ich jemals gestaltet habe. Jedem der (bis jetzt) 208 Opfer ist eine Doppelseite gewidmet + Extra-Seiten mit Informationen und Bildern. Es ist schmerzlich sich mit der tragischen Geschichte jeder dieser Menschen zu beschäftigen, aber es hilft mir auch in der Bewältigung ihrer sinnlosen Tode.
Kein Vergeben Kein Vergessen!
Victims of right Violence in Germany 1990-2020

Currently I am working on a self initiaded book, which is dedicated to all the (known) victims of racist violence in Germany since 1990, the year I was born. This book is going to be the one with the most pages I've ever designed, each of the 208 (so far) victims is dedicated one double page+extra pages for infos and pictures. Searching for the story of every single person is breaking my heart, but it also feels healing in some way. 
No forgiving No forgetting!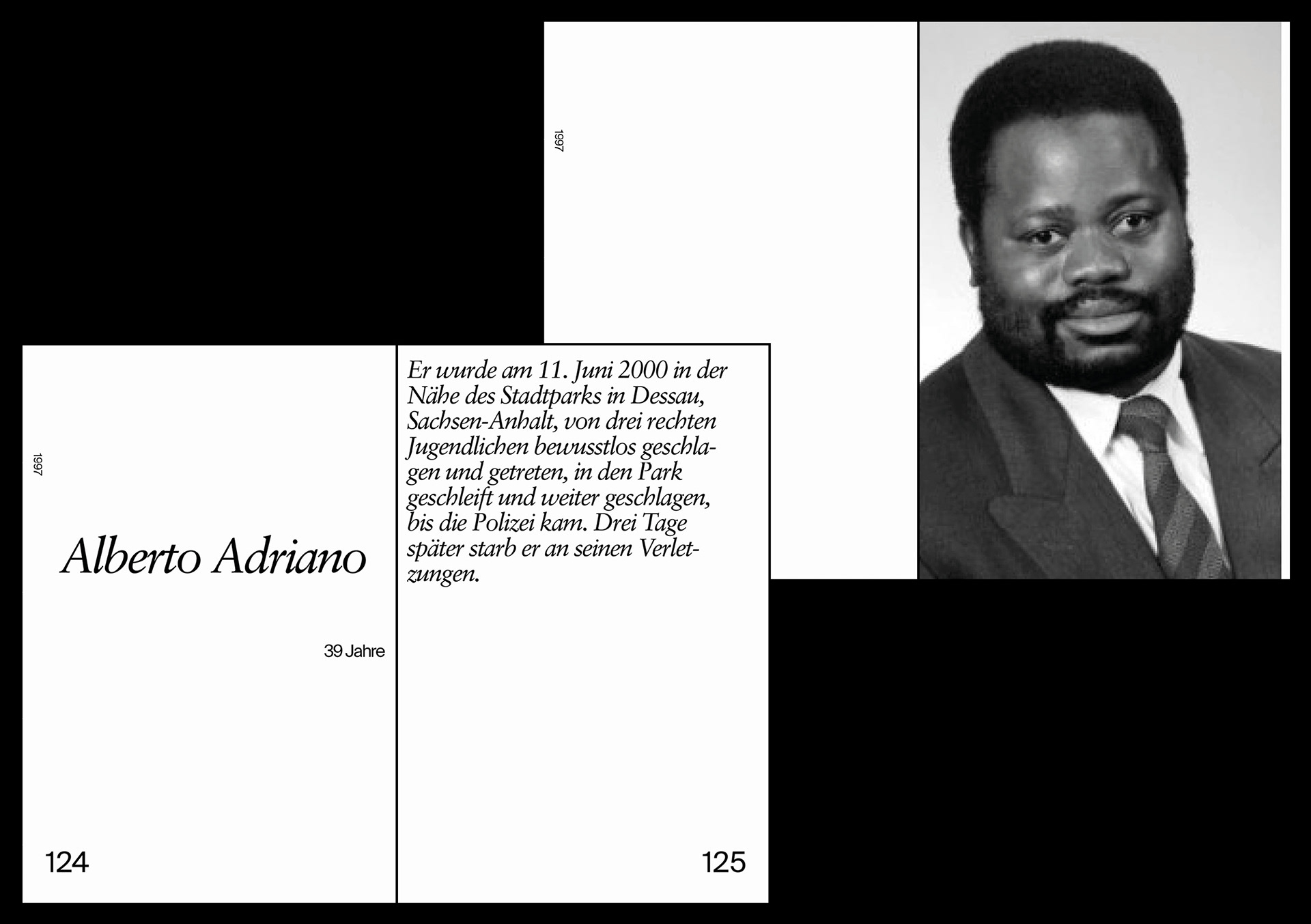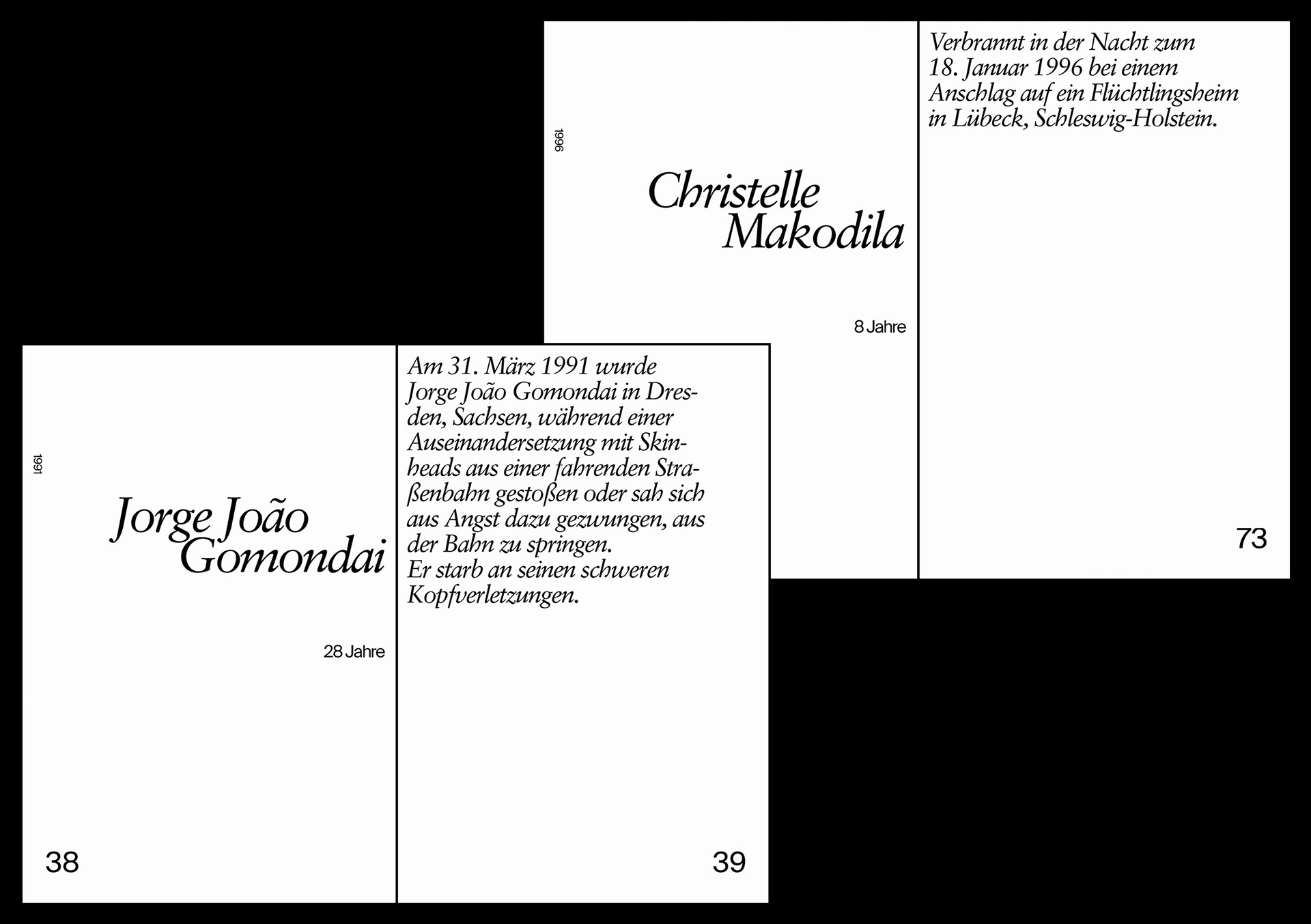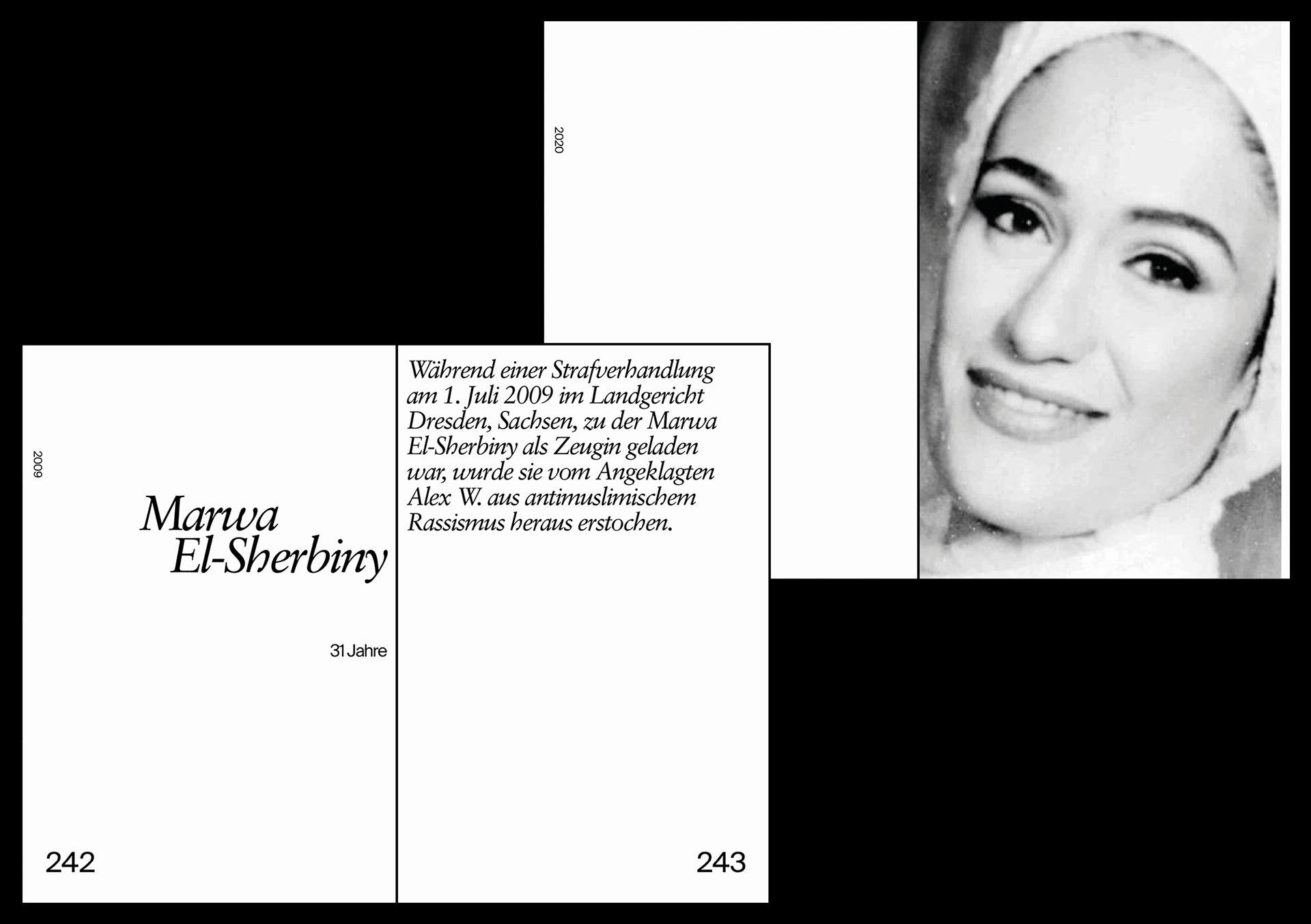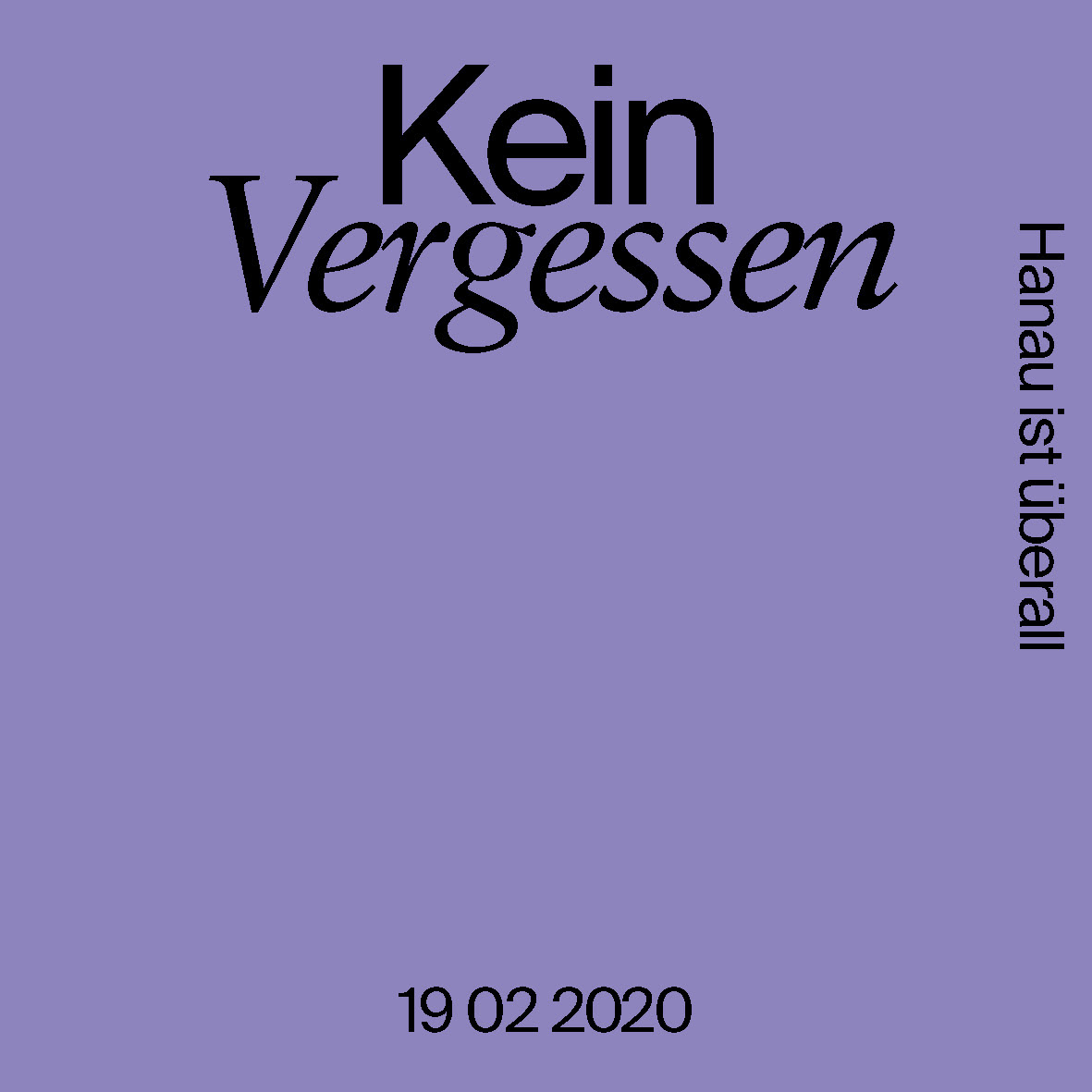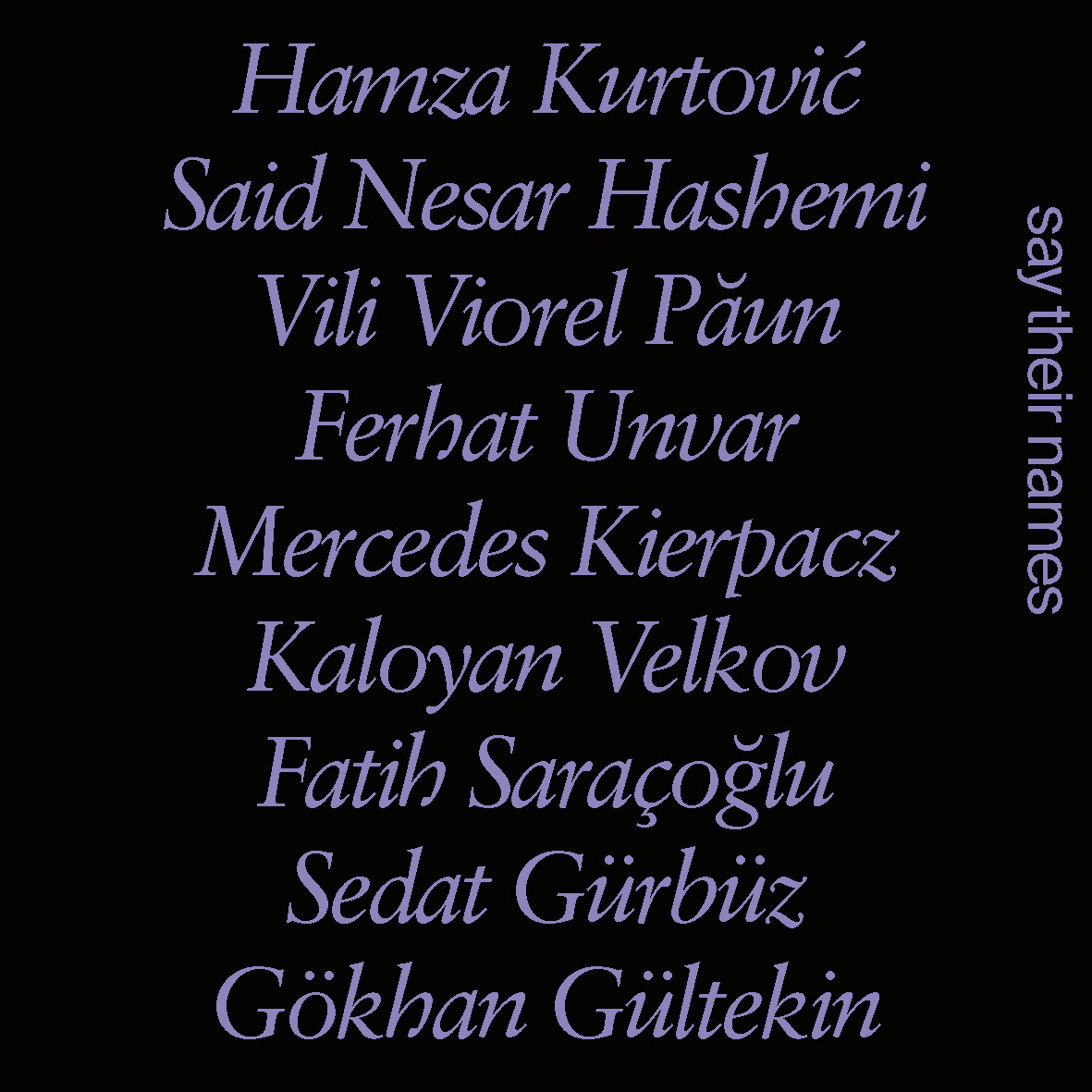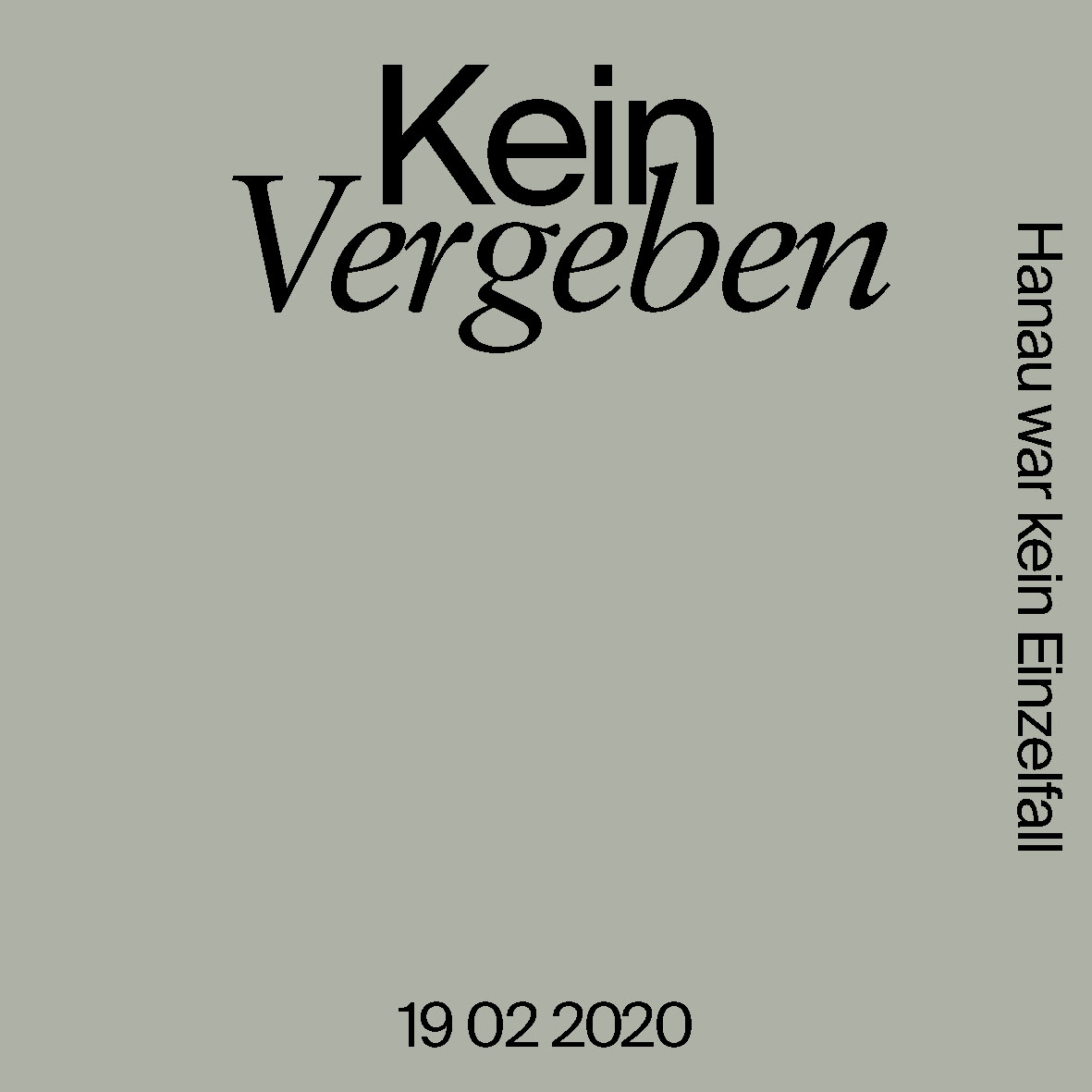 Die Gestaltung setzte ich immer wieder ein um über soziale Medien auf rassistische Taten aufmerksam zu machen und den Opfern zu gedenken.
I use the design also periodically on social media to bring attention to racist violence and to remember the victims.